"It's the most wonderful time of the year…" Hearing this Christmas song playing in my car as I'm stuck in traffic on the Tomei Expressway reminds me it is a special time. It's the time of year when billions of people mainly from the Western World or from countries with deep Christian values celebrate Christmas as a enjoyable time for family, gifts, happiness, and the birth of Jesus "Christ". However, I like to share that Christmas in Japan is a bit unique from the rest.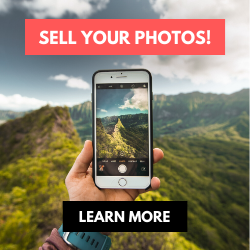 In Japan, it would be no surprise to see Christmas trees in almost every department store, Christmas decorated interiors, Christmas lights on popular streets, and etc. But despite all of that, it still just doesn't really feel like Christmas in Japan. To add, I can't feel that wonderful contagious "Christmas Spirit" I usually feel around my close friends and family when in Japan. Why?
Christmas = Valentine's Day in Japan
In Japan, Christmas is basically Valentine's Day. If you have a date or a romantic interest, consider yourself lucky. For the rest of the crowd, it's just another day of work, another day of practice at school, and a much lonelier day for singles. Remember about 1%-2% of Japanese are Christian in Japan so that Christmas is not a holiday.
What's makes Christmas in Japan more interesting is that couples don't really celebrate Christmas on Christmas day but celebrate Christmas on Christmas Eve.
12/24, is the magical Christmas number.
How Do Couples Celebrate Christmas?
This is how a typical couple would celebrate Christmas: The couple would walk side by side through a popular shopping district (Ginza is the most popular), go shopping at some big department store, and eat at a fancy restaurant. In almost every case, a "Christmas Cake", which is basically a fruit filled sponge cake is eaten towards the end of the day. Thereafter, if lucky, the couple might pursue an erotic encounter for the remainder of the night.
Christmas day is not a holiday in Japan because only 1%-2% of Japanese are Christian in Japan.
What About the Children?
Fortunately, kids in Japan do get to have Santa Claus and Christmas gifts for kids (common within warm loving families). Parents would usually buy toys if the kid was good (and bad) and would play it out well by placing the wanted gift by the bedside of the child when asleep on the night before Christmas.
Gift Wrapped Presents?
The act of buying gifts during Christmas is also primarily known for romance. These gifts for partners would usually include something luxurious (e.g. Tiffany earings, Mikimoto diamond rings, and etc.). Kids on the other hand would receive toys. Although, some people in Japan do buy presents for friends and family, the vast majority who buy presents are couples and parents.
Kentucky Fried Chicken?
Another unique experience with Christmas in Japan would be that KFC is a huge deal. Eating fried chicken for Christmas is such a big deal that KFC (Kentucky Fried Chicken), an American fast food franchise, will start taking Christmas orders about two to three months before Christmas.
Even though it would be rude and impolite to eat fast food for Christmas in the West, eating KFC is basically a nationwide tradition in Japan. People who do not pre-order would literally wait in line for hours just to get fried chicken for Christmas. This sounds strange but it's true. The usual order from KFC would be a bucket of Chicken that would cost somewhere around 3000 yen ($30 USD).
Even though it would be rude and impolite to eat fast food for Christmas in the west, eating KFC is basically a nationwide tradition in Japan.
Why KFC?
As mentioned before, Christmas is not a holiday in Japan. Therefore, most people do not have the time or the means to prepare food for Christmas. Furthermore since chicken/turkey* is a well known western dish esp. during the Holiday Seasons, some genius from KFC's marketing department in Japan campaigned hard to sell chicken for Christmas in Japan. (*Eating turkey is really rare for Japanese people)
Summing Christmas in Japan!
Christmas in Japan is definitely a unique and fun learning experience. However, Christmas in Japan would be more fun if you're not single and a big fan of KFC.