Having a Japanese driver's license can help many foreign residents integrate themselves smoothly into Japanese society.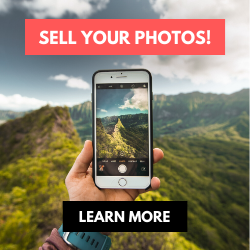 It has come to my attention however, that people who take the driving practical tests in Japan fail many many times (on average about 3 or more times).
I wrote this particular guide so that you can get a head-start learning the Japanese way of driving.
For this reason, we will first cover why you need a driver's license, where and how to apply, and to know what to look out for during the practical driving exam. All this will help ensure you can conveniently pass without having to go to a driving school in Japan.
BTW,  if you want to cut to the chase, the guide for the practical test is in part 2.
Do not complain about the inefficiencies of these driving tests. Safety is always first and that is why there are rules on the road. The driver's test is there to check if you understand and can act on these rules.
As a note: This article will be an in-depth 2 part guide. The information provided here will include several tips by many people (friends, co-workers, and people met at the license centers) who all have failed at least once. We will go over why they failed as well as what is needed to pass. Most of the individuals who I met needed their driver's license mainly for work-related reasons. Finally, I like to add that all have successfully acquired their licenses after reviewing this guide.
Why You Need a Driver's License
Having a Japanese driver's license makes life more convenient if you're a resident in Japan.
Even if you already have an international driving permit ( aka IDP), challenging yourself to acquire a Japanese driver's license and possibly failing once or several times will help you learn to drive safer and become a better driver overall (even when you return to your home country).
You'll be forced to learn much more about Japanese roads, traffic regulations, signs, and the Japanese way of driving; raising your awareness for safety.
A Japanese driver's license  is much better than a driving permit to have especially when you get into an accident or some kind of trouble.*See the story below.
It gives you the right to drive freely anywhere in Japan.
You become a better driver and a resident of Japan!
Bottom line, it doesn't hurt to have a Japanese driver's license. Having a driver's license gives you the privilege and the freedom to drive all over this beautiful country of Japan.
*In regards to #4, understand that an international driving permit will not really help you if you are an actual resident of Japan.

If you have an international driving permit, it is better to get a driver's license as soon as you can after obtaining your alien registration card. Use the permit to practice driving on the roads in Japan. 

I'd like to share that a friend of mine who had an international driver's permit who got involved in a very minor accident where the other party was obviously at fault. However, the police made it his fault.

Reason: He didn't have a valid Japanese driver's license.

To clarify further, the police stated that because he was in Japan for more than 90 days, he is considered a long term resident and technically not supposed to drive without a Japanese driver's license. 

What sucks even more is the police chose not to recognize his international driving permit (IDP) even if it was valid for several more months. According to them, it's just a permit and not a valid driver's license. 

He was lucky however because he was a chill guy and he got a lot of help from his employer and girlfriend to sort everything out. However, according to my friend, it wasn't worth the trouble, the time, and the stress especially considering how minor the accident was.

Just to add, he had to pay damage related costs to the other party. Yes I know, it's bulls$%t but looking at the bright side, he didn't get deported or go to jail.

Get a driver's license if you're a resident. Get a permit, if you're a tourist.
Who's in Charge? The National Police Agency
Driving test centers are run by the National Police Agency (NPA) in Japan. So naturally, your proctor during the written and the practical driving test will be an officer of the law who specializes in traffic safety, rules, and regulations.
Don't be scared or intimidated by Japanese cops. Actually, be glad to have a professional, who should be able to correct you and teach you what you did wrong after taking the test. Some of the tips they offer can make you a better driver. Finally,  as with anywhere in the world, don't be an asshole, dress well, and conduct yourself properly, because Japanese cops can be one of the nicest people you can meet until you piss them off.
The intention of having driving license centers run by the traffic police is to protect society by ensuring that driver's know how to drive safely on Japanese roads.
Do not complain about the inefficiencies of these driving centers. Safety is always first and that is why there are rules on the road.
Let's Get Started: Application Forms
First you must be a resident of Japan. You should also have a proof of residency (juuminhyou) confirmed by your city hall.
Second, you must have a valid passport with a valid residential visa and an alien registration card. Remember people with tourist visas will be rejected.
 You must already have a valid driver's license from your home-country with a date of issue on it. You must have had your license for at least 90 days (with proof) in the country you were in.  If you do not have the issue date, you must contact your DMV or driving authority from where you got your license and have them send you a certificate with the date of issue on it to prove you had it for at least 3 months in the country. (They are pretty strict about this.)
You will need to have your driver's license translated by a recognized organization. You can get your license translated by JAF (Japan Automotive Federation) or by your respective embassy. JAF is much cheaper than getting it translated by your embassy. See this link to get your license translate by JAF.
2 photos of yourself (3cm X 2.4cm)
At least 7,000 yen in cash.
Any existing international driving permits (if you have any).
The overall point of the Practical driving exam for foreigners converting their licenses is to show you are a vigilant and a very careful driver who can follow the traffic rules or what we know as the "Japanese way of driving".
As a reminder, if you miss any of the top 7 listed above, the license center will reject your application and ask you to come back on a different day with the needed documents. Therefore, you must be prepared!  They're pretty strict and have become more stringent over the past years due to counterfeit documents and driver's licenses. Having the proper paperwork authenticates you're eligibility.
A Whole day Process
Expect to be at the license center the entire day. 
I repeat. Expect to be at the license center the entire day!
It would be wise to bring some food, water, and a good book.
Furthermore, it would be advantageous to go to the driving center before they open. Most places operate via a first-come first-serve basis. I arrived an hour before the test center opened  and there were at least 50 people queuing for a spot to get their licenses.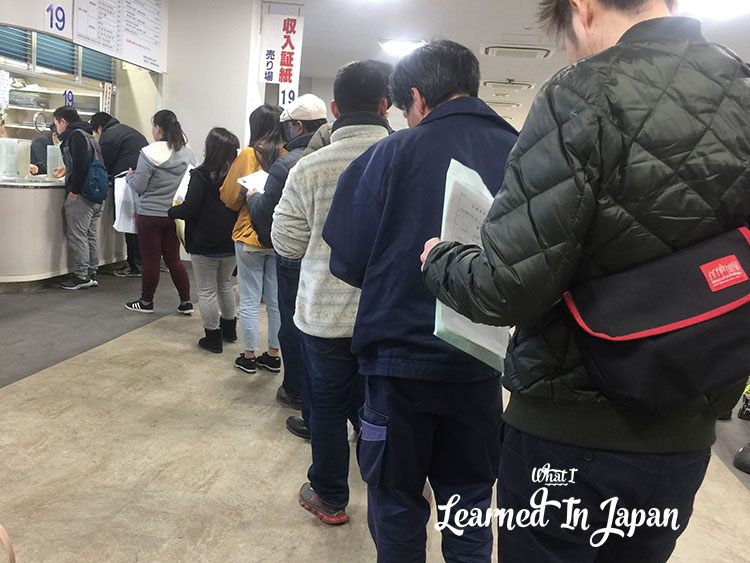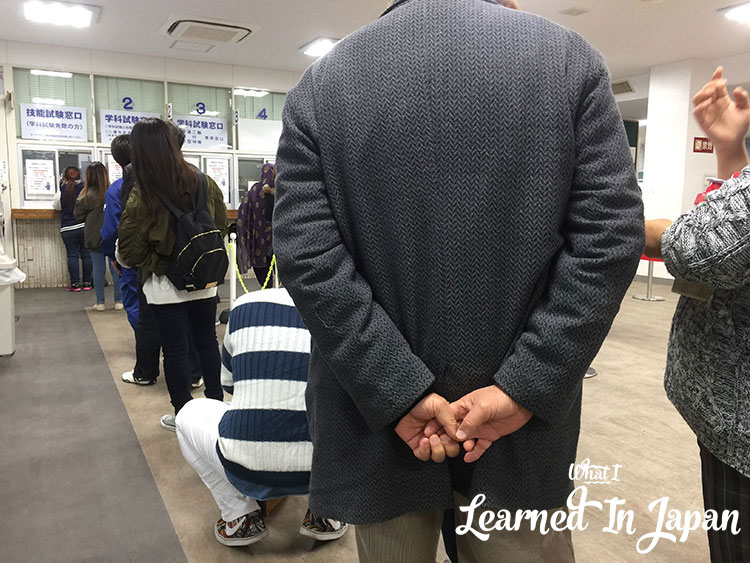 Remember that all the paperwork will be in Japanese so you need to know where to write your name, address, age, and etc. both in roman letters and in Japanese. You will also pay some fees and receive stamps and other forms for you to attach your photograph. If you need a translator, get one. 
Cruise on to the next page to see the Process of Applying