The Background Check
Once your application is accepted, the license center will run a background check on your driver's license.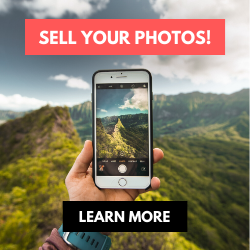 They will try to gather as much information and history they can from your driver's license.
They will also interview you about your driving history. (e.g. did you go to a driving school? How long was your written test? What did you have to do in your practical driving test and etc.)
After that, depending on your nationality, you will be able to receive your driver's license. If you are from a non-exempted country, you will then proceed to take both the written and practical test.
Exempted Vs. Non-Exempted Countries
List of Exempted Countries from taking the test:
Australia
Austria
Belgium
Canada
Czechoslovakia
Denmark
Finland
France
Germany
Greece
Iceland
Ireland
Italy
Luxembourg
Netherlands
New Zealand
Norway
Portugal
South Korea
Sweden
Switzerland
Taiwan
United Kingdom
United States (Washington and Maryland State only)
If you are lucky enough to be in this exempted group, all you need to do is do the application paperwork and take the eye test. Pay the fees and get your driver's license the same day!
If you don't see your country up on the list above, then you will have to take the written and the infamous practical driving test. ( e.g. U.S., Brazil, the Philippine Islands, China, Kenya, India, and other countries not on the list)
I like to add that if you have a driver's license from Washington or Maryland state, consider yourself lucky because you don't need to take the test.
Why are some countries non-exempted?
For countries such as Brazil, the Philippines, China, and etc.. It seems that the NPA does not recognize their driving to be adequately strict and safe enough to ensure safety when driving in Japan. It seems that a lot of this has to do with the practice of bribing of examiners and low driving standards typically seen in some 3rd world countries.
The Written Test: It's all Common Sense!
By all accounts from actual test taking people, the written test is very easy.
You will be able to take the exam in your preferred language. The written test is available in multiple languages such as English, Chinese, Korean, Japanese, Spanish, Persian and possibly more languages so do check..
Furthermore, the written test is 10 minutes long and will consist of 10 true or false questions in which you have to get 7 questions right. If you have more than 3 mistakes you're out.
The written exam will test your basic understanding of common traffic signs, traffic rules, how to deal with bicycles on the road, pedestrian crossings, and etc.
Just a note: The written test is really easy if you compare it with a test a Japanese person would take. A Japanese individual would have to answer a 2 hour, 100 True or False question test, and need 90% to pass. We need a 70% to pass, which is considered pretty low by some standards.
It's nice to know that some centers offer the test digitally while others take them via the traditional pencil and paper.
Make note that the questionnaire could be in your language butthe answer sheet that you write on could be in Japanese so listen carefully when the proctor gives you instructions.
The Eye Test: Vision and Color Acuity
After you pass the written exam you will then take your eye exam. You will see a bunch of C's and must indicate where the opening of the C is. You will answer in Japanese (Hidari, Migi, Ue, Shita).
They will then test your peripheral vision and test for color blindness. The only colors they will test you for is green, yellow, and red.
Once you passed the written and the eye test you are cleared to take the practical driving examination.
How to get a driver's license in Japan Part 2